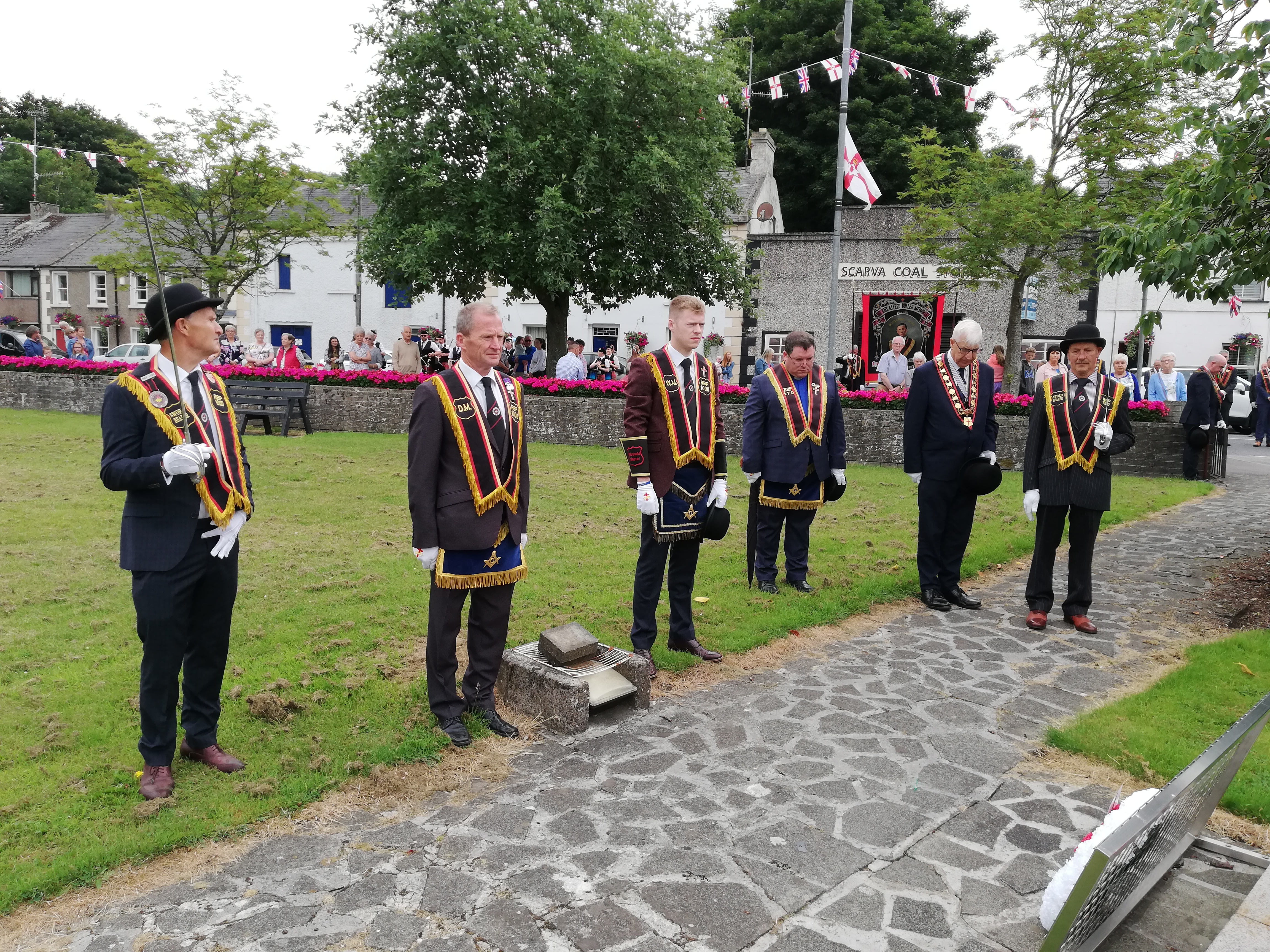 Scarva Sham Fight organisers hold wreath-laying event
Organisers of the Scarva Sham Fight have taken part in a wreath-laying event at the village war memorial.
Although the annual "Thirteenth" demonstration was cancelled for a second year in a row due to Covid-19, the Scarva-based preceptory which organises the Sham Fight, Sir Knight Alfred Buller Memorial RBP 1000, continued their tradition of paying tribute to local members of the security forces murdered during the Troubles.
Also in their thoughts were the victims of coronavirus here in Northern Ireland and across the world.
Around 40 members of RBP 1000 took part in a short morning service led by Rev Rodney Magennis, minister of St Matthew's Parish Church, Scarva, and then paraded through the village, led by Waringsford Pipe Band.
Sovereign Grand Master, Rev William Anderson, also took part in the wreath-laying ceremony at the war memorial.
"It was a low-key but dignified event and we hope that next year will see a return to a traditional Thirteenth, when huge crowds will once again be free to come to Scarva and enjoy the culture, music and pageantry of the Sham Fight," said Rev Anderson.
In the absence of travelling to Scarva this morning, other members of the Royal Black Institution also held parades and wreath-laying events in their own towns and villages.