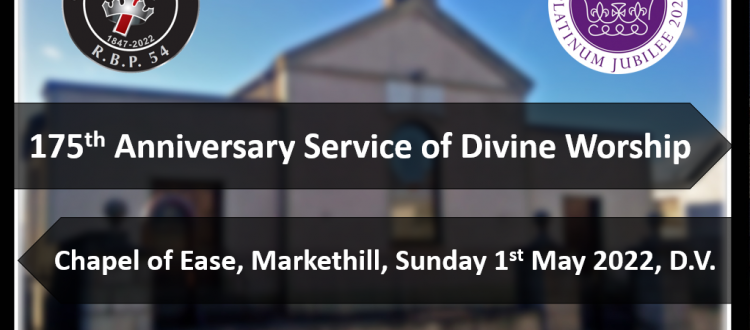 Grip Fast the Light RBP No. 54 – Special 175th Anniversary Service
The first in a number of public events to mark RBP 54's 175th anniversary will be a service of Divine Worship on Sunday 1st May 2022, D.V.. Sir Knights are asked to assemble at the Millar Memorial Orange Hall, Markethill, at 2:30pm for a short procession through the town, accompanied by Mavemacullen Accordion Band, prior to the service at 3:00pm. Visiting Sir Knights will be made especially welcome.
All members of the public will be made most welcome at the service too which will be conducted by Rev. Dr. Peter Munce, Rector of Mullabrack and Kilcluney Parishes.