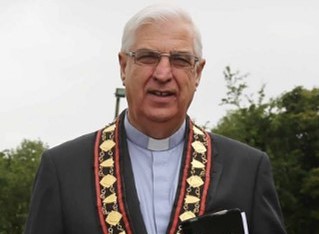 Easter Greetings from the Sovereign Grand Master
We celebrate Easter each year and it comes to remind us of the love of a Perfect God for flawed mankind. Jesus Christ died on the cross, He was buried and on the third day He rose again to bring the hope of Eternal Life to the world. Do you truly believe the message of Easter?
Eternal — For God so loved the world that he gave his one and only Son, that whoever believes in him shall not perish but have eternal life (John 3:16)
Accepted — To the praise of the glory of his grace, wherein he hath made us accepted in the beloved. (Ephesians 1:6)
Saved — For it is by grace you have been saved, through faith (Ephesians 2:8)
Transformed — Do not conform to the pattern of this world, but be transformed by the renewing of your mind (2nd Corinthians 5:17)
Endures — For the Lord is good and his love endures forever (Psalm 100:5)
Resurrected — Jesus said: I am the resurrection and the life (John 11:25)
As I wish you all a very Happy and Blessed Easter, I trust you can say, as you study the above Scriptures, "I believe".
Rev William Anderson
Sovereign Grand Master