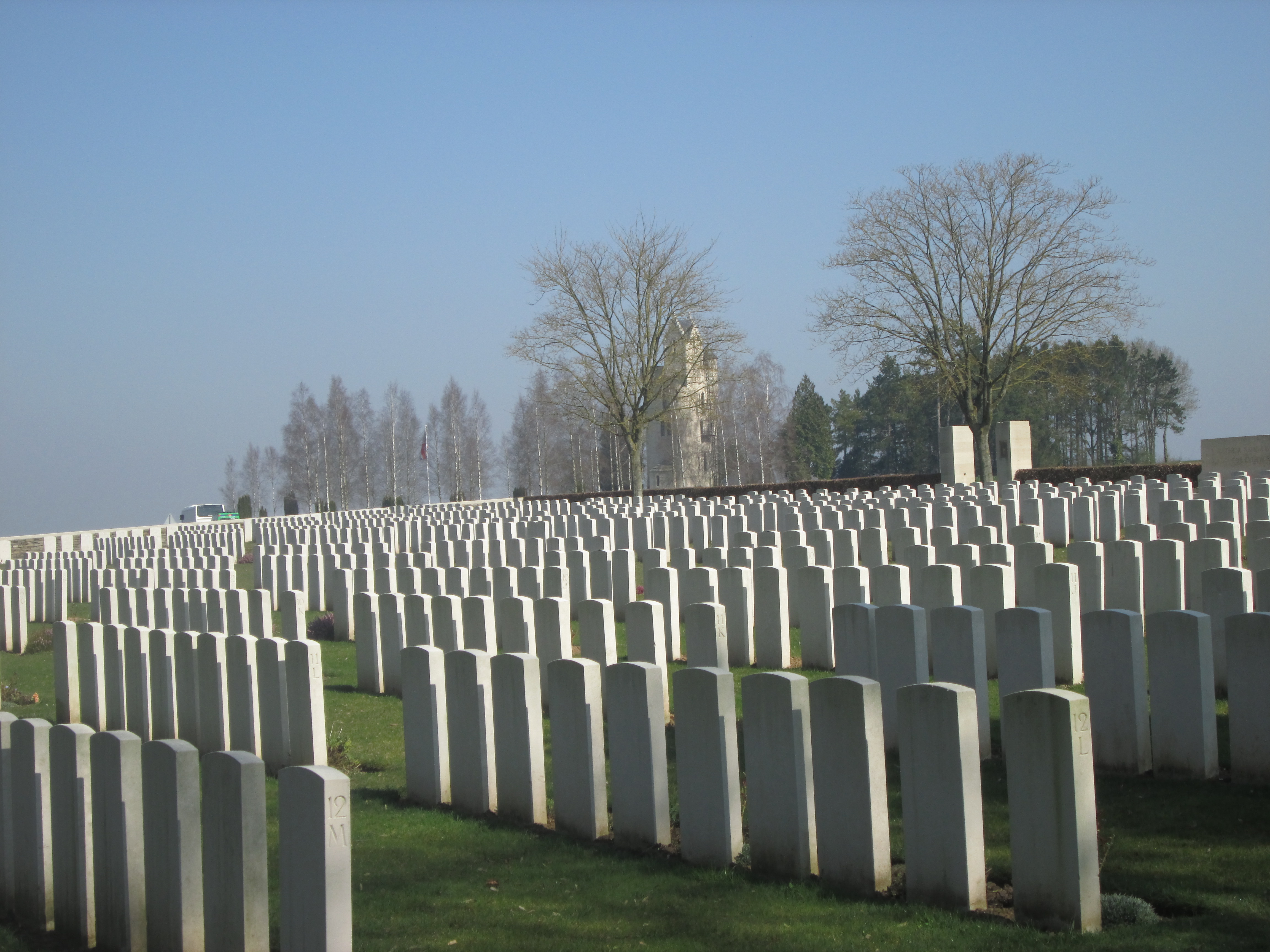 Time to remember: 'More important than ever to honour the Fallen'
The leader of the Royal Black Institution has said its "more important than ever" that people this year honour the bravery and sacrifice of the Armed Forces.
With Covid-19 restrictions causing disruption to many of the usual Remembrance activities, the Sovereign Grand Master, Rev William Anderson, has appealed to members of the Institution and their families to show their support – in a safe and socially-distanced manner – for the servicemen and women who have given so much to defend our democratic freedoms and way of life.
"Coronavirus will make Remembrance Week look and feel very different this year, but by our own individual actions we must still pay our respects to the Fallen, and show our Armed Forces and the innocent victims of terrorism that we have not forgotten them," said Rev Anderson.
"This year, it's more important than ever that we are true to those immortal words, 'We Will Remember Them.'"
Rev Anderson said people should give generously to the Poppy Appeal, wear their poppy with pride, and observe a two-minute silence on Remembrance Sunday and Armistice Day. While the usual Acts of Remembrance and wreath-laying ceremonies at cenotaphs and churches will be restricted, for anyone unable to attend, it is still possible to hold a private moment of reflection in their own home.
"It's so important to remember those who paid the supreme sacrifice in conflicts at home and abroad," said Rev Anderson.
"Remembrance, for me, is an extremely personal experience, as well as a duty.
"When I pause to remember, I am paying tribute to those who gave their lives so that I might have all the wonderful freedoms that I enjoy in my life today. What a price was paid by my fellow man whom I never knew!
"I am also remembering those brave men and women of our own security forces who stood strong in the face of evil terrorism, and the innocent victims whose lives were cut short or who still live with the physical and mental scars.
"And, of course, I am also remembering Jesus Christ who died on the cross so that I, by faith in Him, may live with Him forever. Praise His glorious name!
"Our freedoms today were won at a great cost in the past, and it is upon remembering such sacrifice that we should build our future."
During the year, a number of significant anniversaries were commemorated, including the 75th anniversaries of VE and VJ Day.
It was also the 50th anniversary of the formation of the Ulster Defence Regiment (UDR), an organisation close to the hearts of many Sir Knights who had also served in its ranks. The UDR was raised in 1970 through public appeal to defend life or property in Northern Ireland "against armed attack or sabotage", and countless men and women answered the call. Sadly, around 190 serving personnel lost their lives during the Troubles, and a further 60 people were murdered after they had left UDR service.
"The Royal Black Institution is always thankful for the men, some of whom were members of our Institution, and the women who gave their lives in the service of their county in two world wars and other conflicts, as well as here in Northern Ireland," said Rev Anderson.
"They gave so that we might live, and we praise and thank God for them, especially this year in the 50th anniversary of the formation of the Ulster Defence Regiment. They, along with members of the RUC and RUCR, served at home while living amongst those who were determined to take their lives with cowardly acts of violence.
"Without their bravery, and those of the British Army and many civilians, life would be very different for all of us today. Lest we forget."
The Sovereign Grand Master's call to observe this year's season of Remembrance comes under the Royal Black Institution's move to purposefully use the coming months as a "Time to Remember".
Over the next few weeks, and in the run-up to Christmas and into the New Year, the Institution will be releasing a number of stories and online videos under the theme of "Time to Remember".
Rev William Anderson explained: "Over this period, the Royal Black Institution will publish articles, videos and reflections under the theme of 'Time to Remember'. This will help us to look back and give thanks for those who paid the supreme sacrifice, remember those who live today with the physical and mental anguish of the past, as well as reflecting on those who played vital roles in the life of our nation, thus enabling us to face the future.
"As Sovereign Grand Master of the Royal Black Institution, I trust that you will join with us on this journey, a journey that you will be able to follow on our website (www.royalblack.org) and Facebook page.
"It is my earnest prayer that in showing our thankfulness for the past, we can be assured of our future by placing our faith, trust and hope in the Christ of Christmas, who is the same yesterday, today and forever."