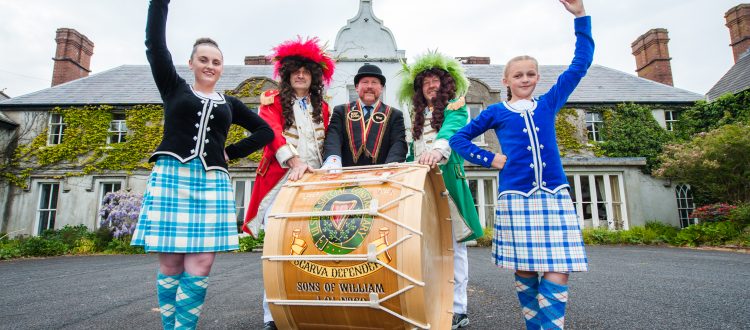 Sham fight offers expression of culture
Next month's Sham fight at Scarva will offer an enhanced cultural experience, organisers have confirmed.
Regarded as one of Northern Ireland's largest one day events, the Royal Black Institution's flagship demonstration on July 13 will this year also incorporate Lambeg workshops and highland dancing, among other activities.
A new cultural field will cater for the huge crowds expected to converge on the beautiful Co Down village for the annual clash between King William and King James.
Chairman of the Royal 13th organising committee, Sandy Heak, said: "The sham fight is firmly established on the summer calendar and is the only event of its kind on these islands.
"We know people keep coming back every year to sample the unique and family friendly atmosphere, so we are delighted to introduce the concept of a cultural field for the first time with the hope of further expansion. This additional facility will showcase the cultural heritage of Northern Ireland with visitors able to enjoy Lambeg workshops and highland dancing performances, among other activities and entertainment.
"We believe such a cultural experience will not only enhance our annual celebrations, but also create greater understanding of the traditions of the Loyal Order fraternity."
Upwards of 100,000 people are expected in Scarva for the annual sham fight next month. The main event at the Demesne will be preceded by a large parade, with up to 90 preceptories and as many bands taking part in the procession through the village.