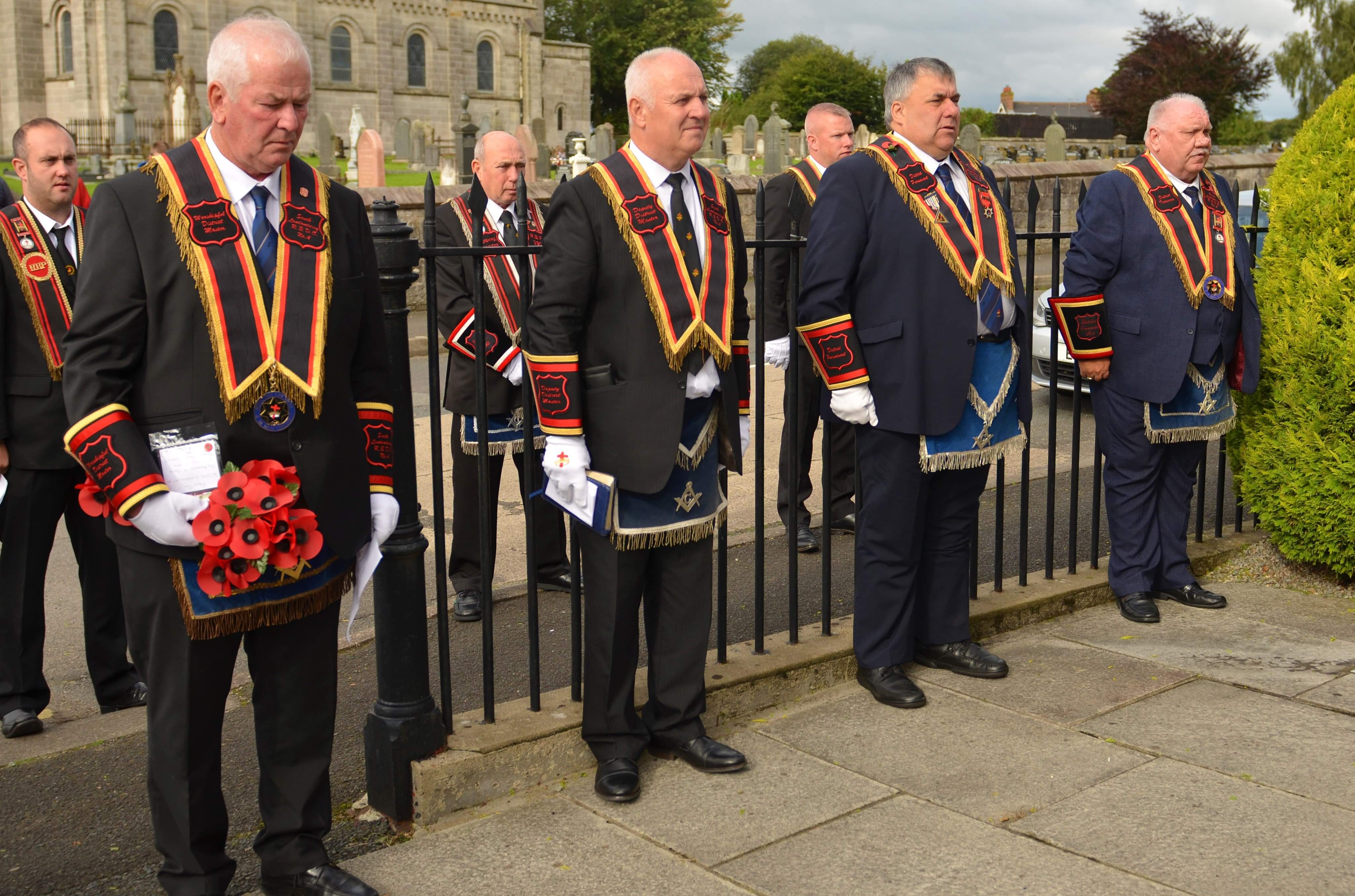 Poppy wreaths laid on 'Last Saturday'
Sovereign Grand Master, Rev William Anderson, has paid tribute to Sir Knights after a low-key "Last Saturday" which saw the day marked with a number of wreath-laying ceremonies at war memorials around the Province.
Under normal circumstances, upwards of 17,000 members of the Royal Black Institution – accompanied by bands – would have been on parade on Saturday at six locations: Ballyclare; Dromore, Co Down; Bangor; Raphoe, Co Donegal; Killylea, Co Armagh; and Castlederg.
However, following the Loyal Order's decision earlier this year to cancel all its summer processions, some preceptories marked the Last Saturday with an Act of Remembrance at their local cenotaph, adhering to the 15-person outdoor protocols and abiding by social distancing guidelines.
A religious drive-in service was also held at Nutts Corner, organised by Antrim RBDC No 3.
Rev Anderson, who attended a special breakfast event in Bangor Orange Hall, said: "Saturday was a sombre occasion for our Institution without our traditional Last Saturday demonstrations taking place.
"We dearly missed the opportunity to witness for the Reformed Christian Faith. However, it was important that we played our part to reduce the potential spread of COVID-19, and that's why all our summer demonstrations, including the Last Saturday, were cancelled.
"On Saturday, some Sir Knights laid wreaths at war memorials, and it was important to remember the Fallen who gave their lives for the freedoms we enjoy today.
"I thank all those Sir Knights who put their shoulder to the wheel to help their communities during the coronavirus pandemic, and commend them for their observance of the regulations at recent wreath-laying events. I know they will continue to play a positive role in society, whatever the future holds with this virus, and hopefully we can return to holding our parades as normal next year."