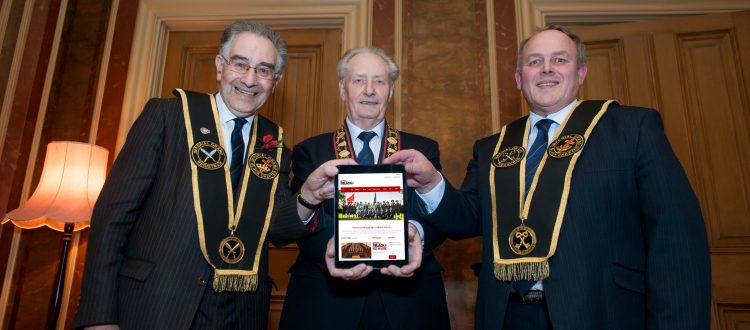 Royal Black launch new website
The Royal Black Institution has launched a new-look website.
As well as promoting the ethos and history of the organisation, the enhanced and informative online platform will play a key role in providing the latest news relating to the Loyal Order.
The online development comes as the Institution embraces social media for the first time, sharing its message via both Twitter and Facebook.
Sovereign Grand Master Millar Farr maintained that it was important for the Loyal Order to use modern means of communication.
He said: "Our new website will play an important part in relaying a positive message of our Institution to a worldwide audience. Visitors will notice a major improvement from our previous version, with the updated platform offering a much more user-friendly and informative resource.
"We are delighted at the product which has been developed over the past months with our website design team, which now incorporates our new social media offering on Facebook and Twitter. These interactive outlets will be extremely beneficial in terms of keeping our membership and the wider public fully informed of our latest news and various events."
He added: "We look forward to increased numbers visiting our website and social media platforms as the result of an improved online presence."
Visit the official Royal Black website at www.royalblack.org. Alternatively, keep up-to-date with the Institution's latest activities by logging onto Twitter and following @RoyalBlack1797 or liking 'Royal Black Institution' on Facebook.