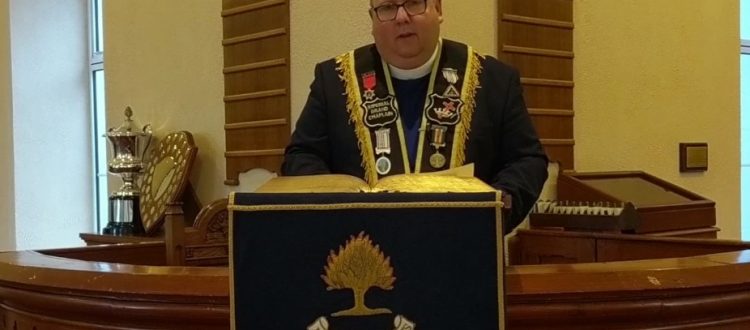 IGBC Service of Remembrance 2020
The Royal Black Institution has produced an online video to help mark its summer demonstrations, which had to be cancelled due to the coronavirus pandemic.
The 30-minute film involves a service of remembrance, and was created during lockdown, with a number of contributors providing individual segments.
The video begins with a welcome and introduction by Imperial Grand Registrar Billy Scott, followed by an opening prayer from Imperial Grand Chaplain Raymond Adams.
Imperial Grand Chaplain Rev Nigel Reid reads Psalm 46 ("God is our refuge and strength, a very present help in trouble") from Mountnorris Presbyterian Meeting House.
This portion of Scripture is examined further in an address by Imperial Grand Chaplain Rev Dr Phil Rimmer
"It is a reminder to us that the God of the Bible is all powerful. He is omnipotent, and with our God nothing is impossible, so there is no need to fear, no matter what you may be facing," says Rev Dr Rimmer.
Imperial Grand Chaplain Canon Will Murphy conducts an act of remembrance in the memorial garden at Sloan's House, Loughgall, while Sovereign Grand Master Rev William Anderson delivers a religious message, urging people to connect "with the ever-living God".
The film concludes with Imperial Grand Treasurer David Livingstone remembering the victims of coronavirus, and paying tribute to all those health workers who fought the disease on the front line.
Rev Anderson said: "My sincere thanks to everyone who contributed to this film, and to Sir Knight Barry McQueen for putting it together. I hope it provides some religious comfort and instruction to Sir Knights as we seek to spread our message by alternative means, in the absence of our summer demonstrations."